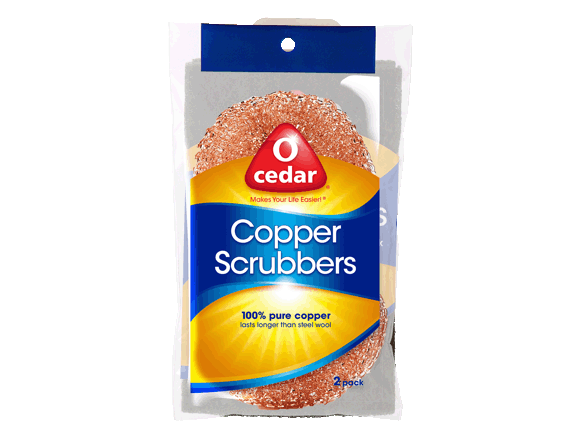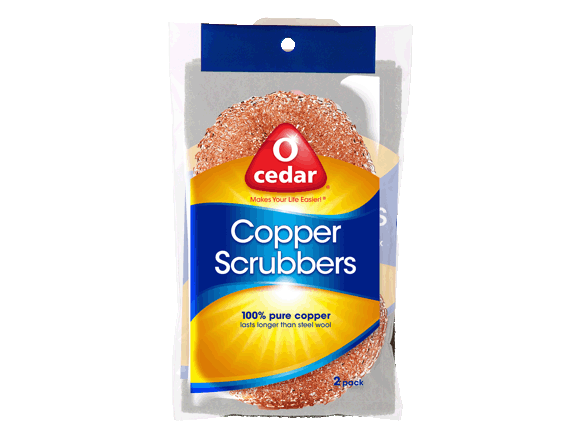 O-Cedar No Rust Copper Scrubbers
Versatile and tough, O-Cedar®'s all-purpose sponges and scourers are ideal for multiple surfaces and rooms.
Made of 100% pure copper, these rust-free scrubbers let you scour away grease, grime and baked-on foods in a matter of seconds. Plus, they last longer than traditional steel wool.
Product Benefits
Copper scrubbers are made of copper wire mesh for highly abrasive cleaning
Mesh design holds in soap and rinses clean of debris
Always use this scrubber wet and with a detergent
Not recommended for non-stick surfaces
Abrasive cleaning without rust
| Description | Size | Art.no Case | Packs/case | Pieces/pack |
| --- | --- | --- | --- | --- |
| No Rust Copper Scrubbers | 1.4 x 4.1 x 7.8 in | 135707 | 12 | 2 |