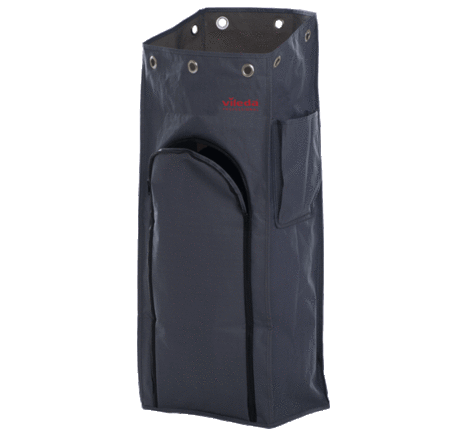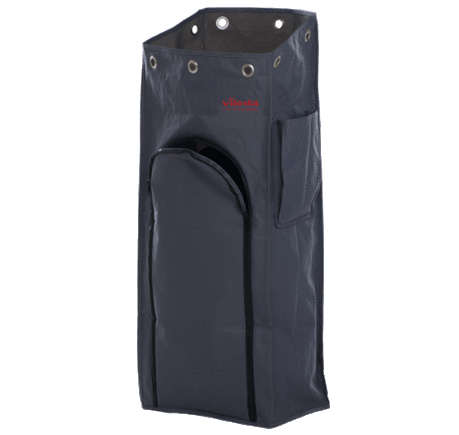 Voleo Pro Bin Bag Surround 70l
Don't let size fool you!
The compact trolley with a footprint of 5.4 sq. ft. is the ideal solution when space is tight. One of the many advantages is that you don't have to leave vital utensils behind - in spite of the compact size. Add what you need for the daily cleaning work - VoleoPro has been designed to carry all of Vileda Professional's floor cleaning systems and much more! Large cleaning tools and accessories are kept within the trolley's outer limits. With nothing sticking out, the trolley is made for tight spots, plus it is easy to maneuver and store where space is limited.
One included with Voleo Pro Basic Trolley
Used for waste, used mops or wipes. Etc.