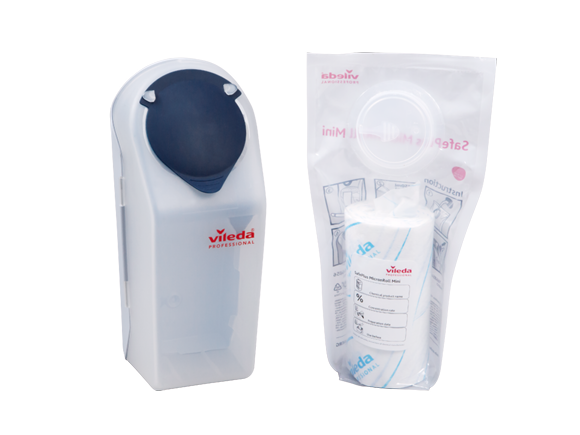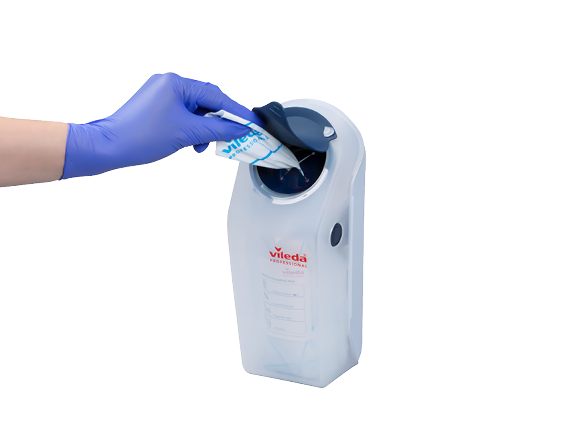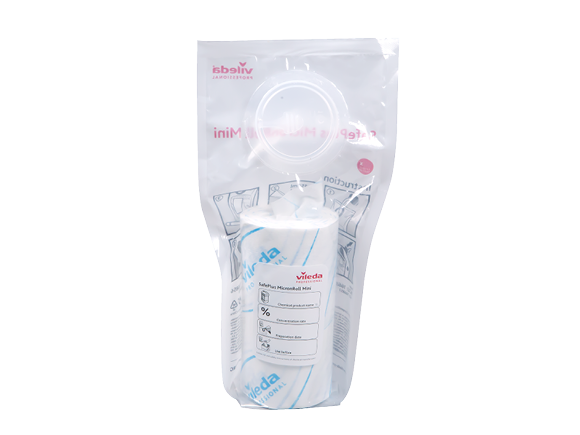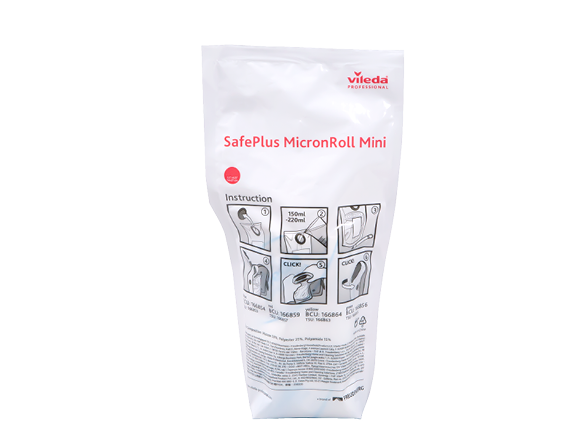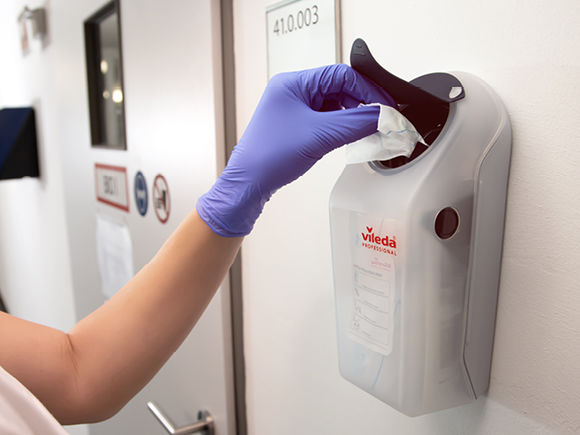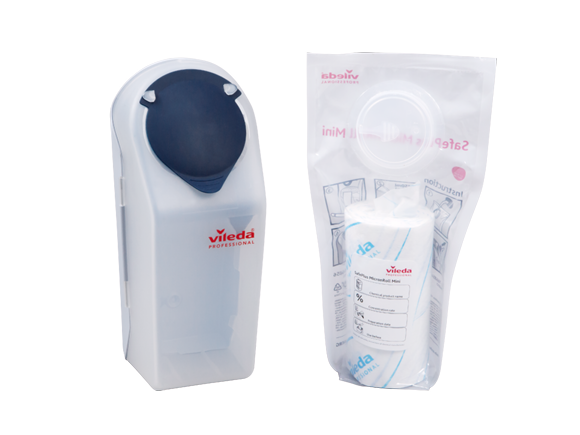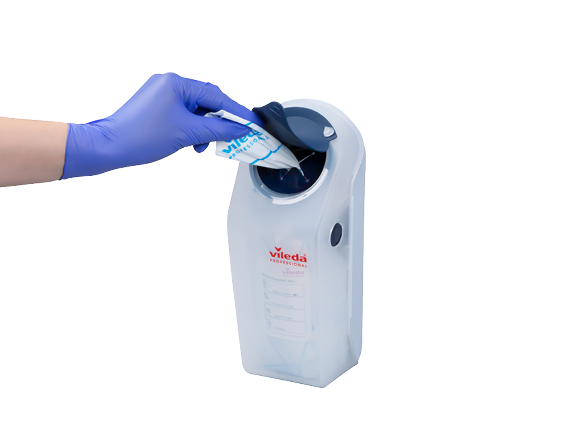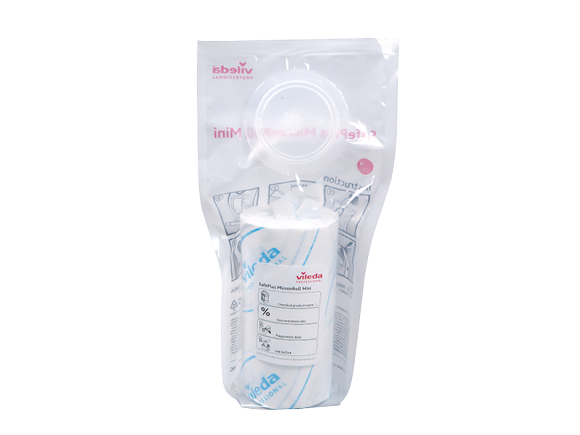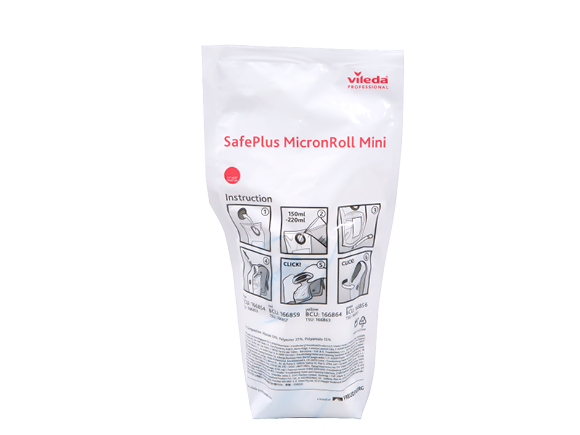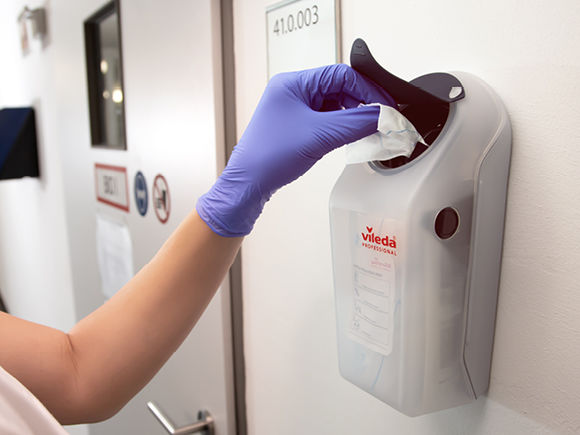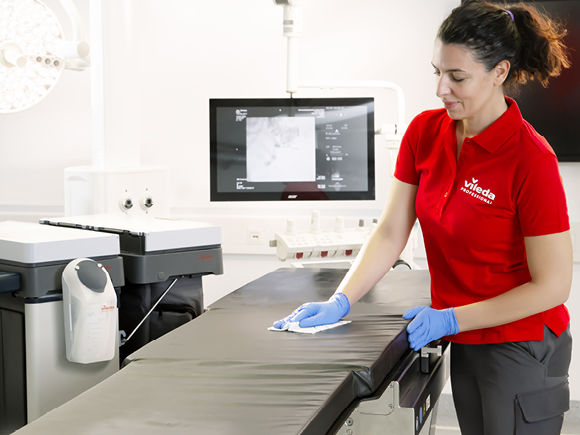 SafePlus Mini System
Trust the PLUS - The safe way to dispense single use microfiber wipes
Safe and powerful: To achieve a high level of hygiene, the cleaning and disinfection of surfaces is becoming increasingly important. That is why Vileda Professional offers you the most hygienic and safe cleaning solutions for surface cleaning and disinfection. The SafePlus Mini wipes achieve the highest level of cleanliness when using a single-use microfiber wipe. They are ideal for hygienic cleaning of high risk surfaces and to reduce cross-contamination. They remove stains, and stubborn dirt, while cleaning and disinfecting at the same time. Proven cleaning efficacy with only water make them an indispensable cleaning aid. Simply add disinfectant of your choice and bring hygiene to the highest level.
The SafePlus Mini Dispenser is one of the safest and most innovative wipe dispenser systems available in the market today. The innovative closing system provides functionality and added safety. The flexible, antibacterial self-closing lid guarantees that the dispenser will never be left open again, and has certified antibacterial properties to ensure that it remains antibacterial even after 80 autoclave cycles. With the sealed poly bags of the SafePlus Mini wipes fitting perfectly in the dispensers providing extra safety in preparation, use and storage.
Product benefits of the SafePlus Mini System:
Your PLUS in hygiene: Proven cleaning efficacy
Your PLUS in functionality: Preparation is safe and easy
Your PLUS in safety: One of the most hygienic and innovative cleaning wipe dispenser systems on the market with antibacterial and self-closing flexible lid
Your PLUS in flexibility: Use cleaning agent or disinfectant of your choice
Other properties of the cleaning cloth dispenser and the wipes:
The wipes display higher performance than common, non-microfiber wipes which easily fall apart in use
Use the wipes with the disinfectant or cleaning detergent of your choice
Can be used wall-mounted and ideal for small or tight spaces
With the SafePlus Mini System you can improve your daily cleaning in between times to maintain cleanliness and hygiene. Save on chemical and cleaning product use to reduce solvent waste and increase your overall cost efficiency.
| Description | Color | Size | Art.no Case | Packs/case | Pieces/pack |
| --- | --- | --- | --- | --- | --- |
| SafePlus Mini Dispenser | grey | 11 x 5 x 4 | 166873 | 4 | 1 |
| SafePlus MicronRoll Mini - Blue (50 wipes) | blue | 8.25 x 5.5 | 166853 | 10 | 1 |
| SafePlus MicronRoll Mini - Yellow (50 wipes) | yellow | 8.25 x 5.5 | 166863 | 10 | 1 |